My grandpa gave me this piece of really old wood that was from his barn. It was used in the 1800s to house cows and horses for a single family. This board is so old it's got worm holes in it! Yeah, that old.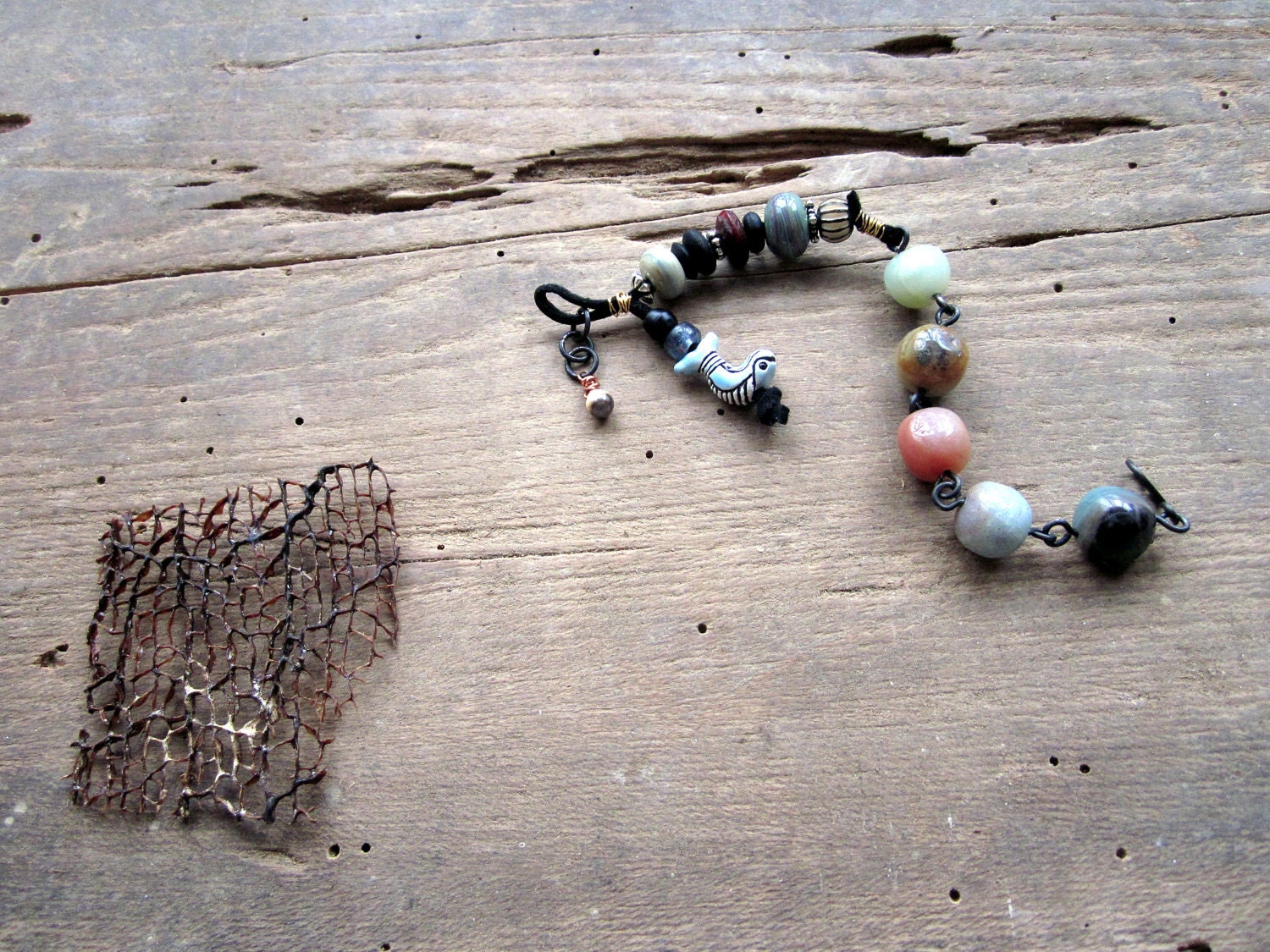 This batch of photos turned out really well. I dunno what makes the difference sometimes between a shoot from which I hate all my pictures and one that I simply can't choose just 5 to put on Etsy.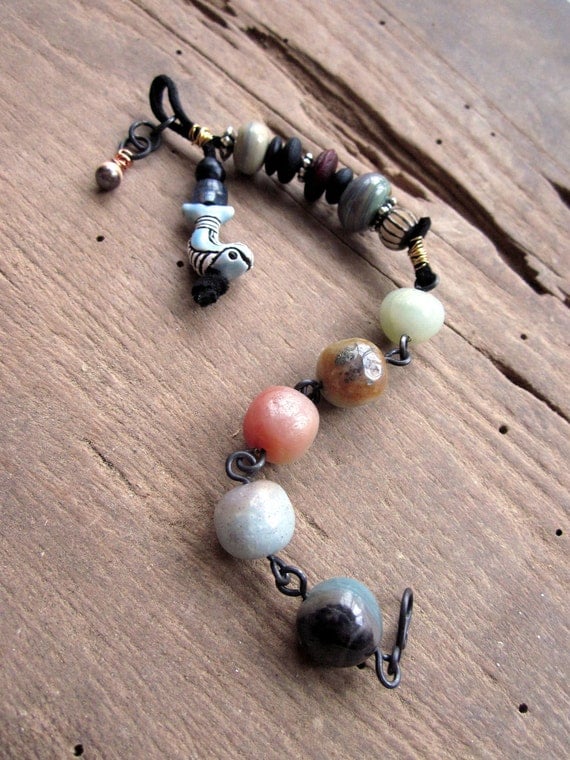 It doesn't hurt that this bracelet nearly makes me drool, with the rough rainbow amazonite stone nuggets, the handmade lampwork glass beads sandwiched between rustic horn and bone, and that darling teeny ceramic whale handformed and glazed in Peru.
Plus, there's this translucent amber fossilized guard from the guard of the tentacle of an extinct squiddy-creature called a belemnite. Yup, I capped that baby in copper, burned the heck outta it, and attached it to sterling silver and citrine, because I am just that kinda lady.
packed
.
And that's what I did over finals week, folks. Yes, indeed. The first quarter of my second year of vet school is officially ovar! And I passed everything. Woo woo! Now I'm going to take another nap. I've needed a lotta those since my last final exam. o_O