I hate making earrings.
Let me amend that - I have trouble putting the effort into making earrings that I feel are worthwhile to make. Anyone can pop a bead on a headpin and stick it on a hook. That's barely art, and barely worth my time or my considerable creative energies.
However, jewelry amazings like
fancifuldevices
continue to be able to make earrings that are fun and new and interesting, and people like her give me the strength to keep trying.
I just had to keep telling myself things like 1)They don't have to be perfectly symmetrical and 2) It's okay to let them seem a little unpolished and 3) Don't worry if you don't have 2 of the same beads! Find one that's just kinda similar.
So I made these, with rough sunstone drops and two kinds of quartz rondelles.
That seemed to go pretty well, so I made these: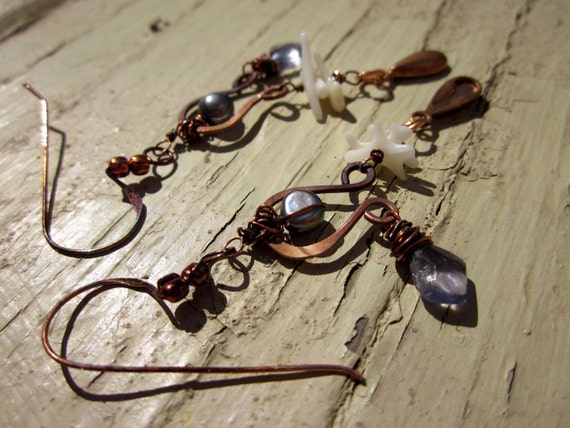 And then went kinda crazy and wire-wrapped a billion different things in oxidized copper and then decided that these wouldn't feel as special and unique if I made more pairs that were too similar . . .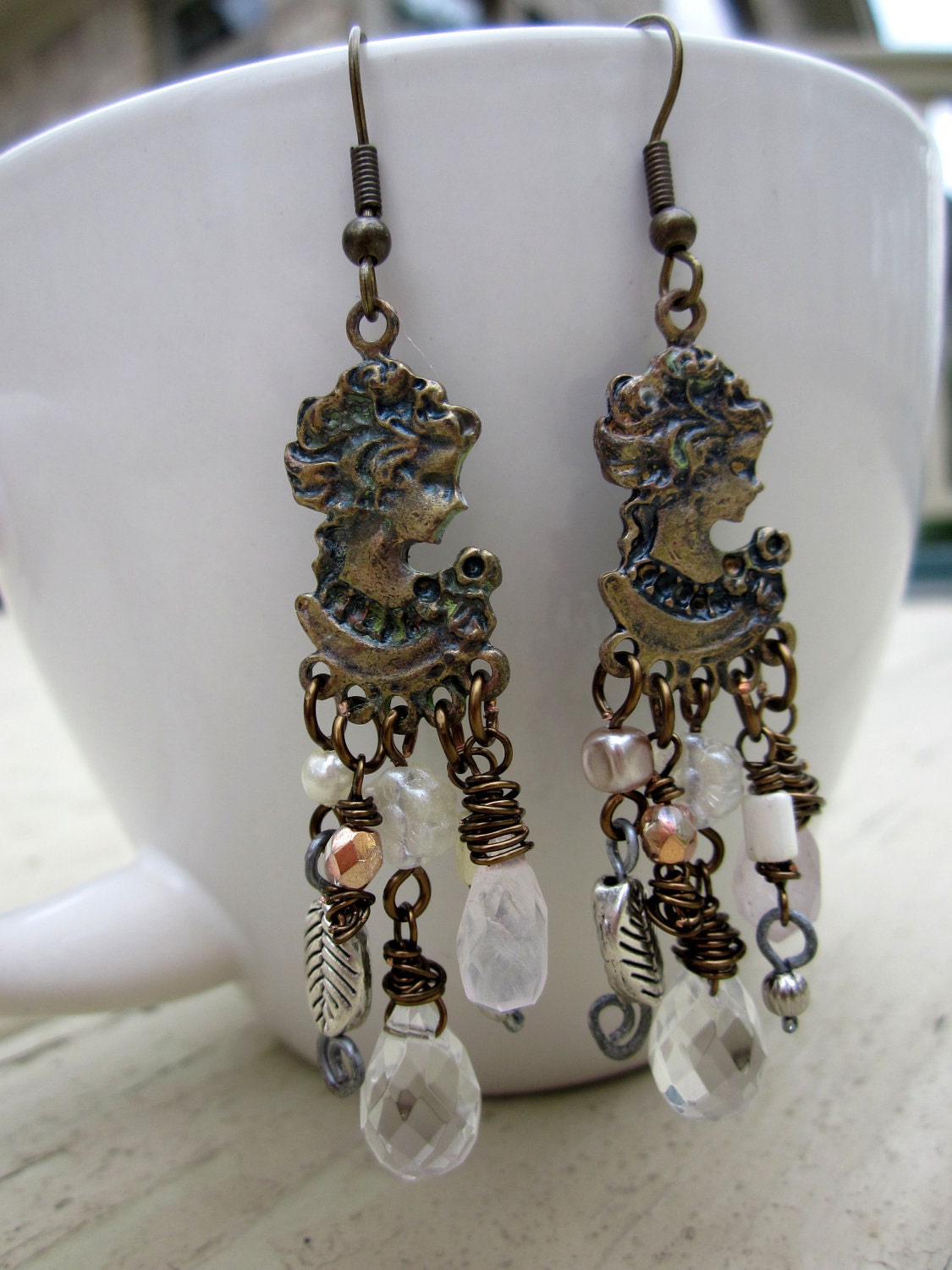 So there was a small break for a while. But then I remembered I had these, dunked 'em in my patina solution for a little while 'til they juuuust started turning green in the divots, and made these.
And then this weekend, I had a breakthrough with using fiber materials! I had this super old lace that I wanted to use, but it was white. Bone, eggshell, eye-white white.
Until I dunked 'em old coffee and grounds and let 'em sit there for an hour with a splash of vinegar to set the color. Oh yeah.
And suddenly, these earrings, which I was kinda ho-hum about, turned into my new favorites! I'm enraptured by the possibilities--but probably, knowing me, not for long before I zoom onto some new technique to try.